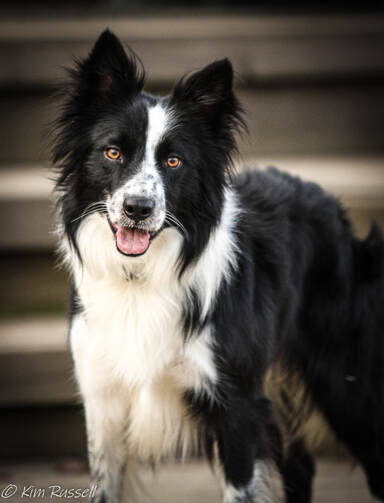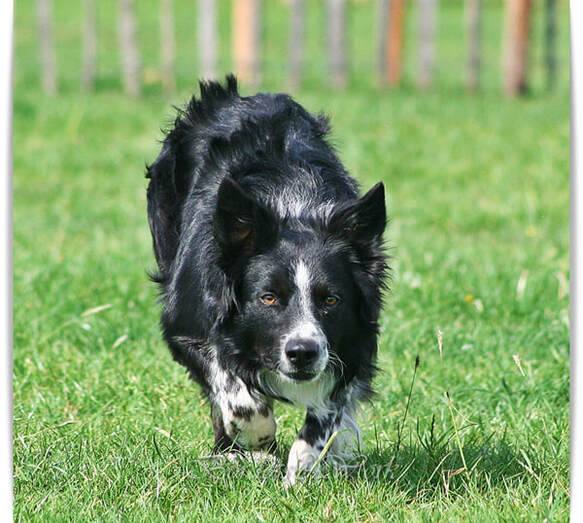 Imported Llanfarian Fleet
ABCA 376412
CBCA 9908
ISDS NL/304862
Hips Good|
CEA carrier
I-GS carrier
BD 6/11/09
Fleet is imported from Holland. His dad, Jim won the Dutch National for
Serge van der Zweep
.
Fleet is the most biddable dog I have ever owned. Though he is intense and keen, he wants to please almost as much as he wants to work. He is a happy go lucky guy off the sheep and a staunch worker on the sheep. The first year I had him, he won the Pa. State championship in Hop Bottom at the age of two. He has placed many times for me and when we've been a great team.
He has qualified at age three for the national finals in Virginia where he made the top 40 out of 150 dogs running.
Fleet has qualified for the national finals each year running in open.
In 2014, he qualified for and ran in the WORLD TRIAL in Scotland. He performed very well and ended up in the middle of the pack of 240 dogs. I was pleased for our first time overseas running. We made a couple of mistakes one was his and the other mine which kept us out of the finals.
He is a very agile dog with unbelievable stamina.
He produces strong workers with lots of agility. He is best bred to a quiet easy going female.
His pups are doing very well. They even have their own facebook page.