QUALITY WORKING BORDER COLLIES
Culleymont Farm is pleased to present generations of fine working Border Collies. About five decades ago, my father Walt Jagger
from Sheepy Hollow Farm, Hop Bottom, Pennsylvania set out to find a working companion for his sheep operation. That Border collie started a whole new way of life for Walt and for me.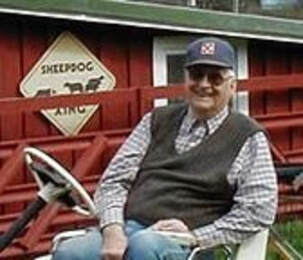 Freckles, my first border collie is the reason for this website and all that it entails.
I thank her for giving me the knowledge and patience to train these gifted dogs and for introducing me to the wonderful world of border collies.
Richard, my husband, joined us in the endeavor and has proven himself a formidable competitor ever since.
We are pleased to have had many exceptional dogs through the years that have provided us with an opportunity to meet many special people in the Border collie world whom we now consider friends.
The Jagger/ Williams goal is to offer as many people as possible the opportunity to train and work with the natural instincts of the border collie.
We have always subscribed to the theory that kindness will bring more desire to work and devotion to us than forceful training.

We have always been proud that our dogs want to work with their innate enthusiasm

through out

their lives

We work very hard to offer stud dogs and puppies that are well bred from strong working lines and sound in body and disposition.

Occasionally, we have started and trained dogs available.
Thank you for visiting our web site.
Cheryl Jagger Williams